Pilgrimage - Shrine of Our Lady of Czestochowa
Pilgrimage - Shrine of Christ the Passion
Mass Schedule
Weekend Schedule
Saturday: 3:30 - 4:15 pm Confession, 4:10 pm Chaplet of Divine Mercy and 4:30 pm Mass at IC, Fulton
Sunday: 7:15 am Confession, 8:00 am Mass at SP, Albany
Sunday: 9:30 am Rosary and 10:00 am Mass at IC, Fulton
Week Day Schedule
Tues: 4:30 pm Adoration & Confession; 5:00 pm Rosary 5:30 pm Mass at IC, Fulton
3rd Tues: 8:00 am Mass; 8:30 am Adoration & Confession No Evening Adoration, Confession, Rosary or Mass
Wed: 8:00 am Mass at IC, Fulton
Thurs: 8:00 am Mass at IC, Fulton
Thurs: 4:30 pm Adoration & Confession at SP, Albany 5:30 pm Mass at SP, Albany
Fri: 8:00 am Mass at IC, Fulton
Parish Office Hours
Office Number: 815-589-3542
Business Manager
Monday 9:00 am - 5:00 pm
Tuesday, Wednesday and Thursday: 9:00 am - 4:00 pm
Friday: Off
Secretary
Tuesday and Wednesday: 9:00 am - 3:00 pm
Friday: 9:00 am - Noon
Coordinator of Religious Education
Leave a message with the Parish Office
On-Line Giving
Click Image or Link to get Started: On-Line Giving
Note: When setting up your on-line account, your Parishioner ID is your Envelope Number. If you don't know or don't have an envelope number use the default number they give you. The Parish Office will make corrections as needed for proper posting.
Parish Messages
09/16/22 1:11 pm
08/17/22 3:30 pm
08/09/22 3:39 pm
STAY CONNECTED WITH OUR PARISHES
Don't have a smartphone? Text ICSP to 55321 & reply YES to the follow-up text to join our EVANGELUS message list. Choose email or text. NOT A TECH PERSON? Call the office and we will sign you up with your permission.

SMARTPHONES... Text APP to 88202 to get a direct download link for My Parish App. Get messages, find prayers & Mass, audio Bible (Gospel of Mark) & faith explanations / counsel.
Upcoming Events 2022
(IC)-Immaculate Conception, Fulton (SP)-St Patrick, Albany
UPCOMING EVENTS 2022
Sept 5 (Mon) Parish Office Closed
Sept 6 (Tue)-St Vincent de Paul Meeting: 3:00 pm at IC Hall, Fulton
Sept 7 (Wed)-Pilgrimage to Two Shrines: Bus leaves 6:30 am sharp from IC, FUlton
Sept 7 (Wed)-Parish Office Closed
Sept 8 (Thu)-Knights of Columbus Meeting: 6:30 pm at SP, Albany
Sept 12-23 - Father Matthew on Vacation / No Daily Masses
Sept 17-18 (Sat-Sun)- Mission Co-op at Masses / Catechetical Sunday
Sept 19 (Mon)-SCRIP Orders Due: 9:00 am at IC Hall, Fulton
Sept 21 (Tue)-St Vincent de Paul Meeting: 3:00 pm at IC Hall, Fulton
Relevant Radio KXJX 92.5FM
Listen to our local show "A Catholic Perspective" every Wednesday at 7-7:30pm
SEEK AND FIND AT FORMED
Seek and draw near God.
Learn WHY Catholicism is true and makes sense.

Seek and feed your faith with "FORMED" for FREE.
1) Enter 61252 in the blank.
2) Select our parishes.
3) Enter your name and email.
YOU'RE DONE! ENJOY!
Divine Mercy and Rosary Monday's / (Ongoing Ministries)
DIOCESE INFORMATION
Click to get the latest news and information.
Bishop David J. Malloy, D.D.

MISSION STATEMENT OF IMMACULATE CONCEPTION AND ST. PATRICK CHURCHES
---
To become Disciples of Jesus, nourished by the Sacraments and supporting each other in Faith,
as we bring Him to our Community and the World in Witness, Service, and Love.
Society of St. Vincent de Paul (SVDP) / (On Going Ministries)
Immaculate Conception Church (IC)
Daily Reading
Weekly reading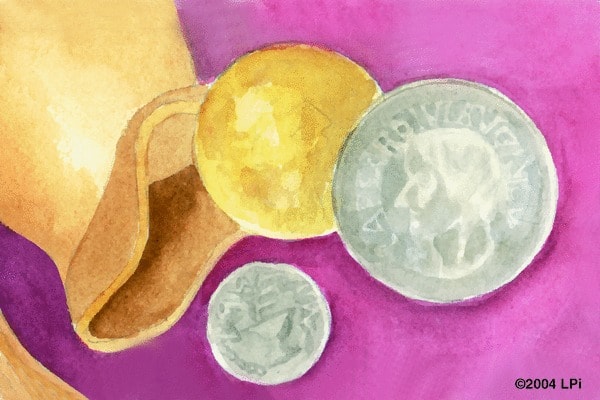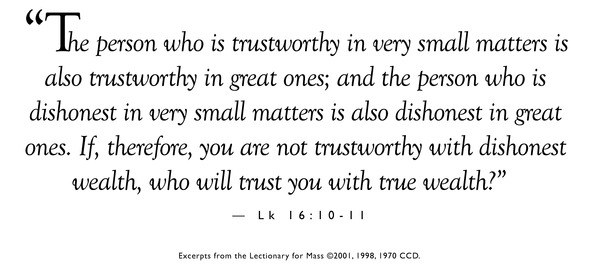 Weekly reading
Readings for the week of September 18, 2022
© Liturgical Publications Inc