Our Heavenly Father's Day Celebration
Fifth Pilgrimage - July 27, 2023
Fourth Pilgrimage - May 2023
Parish Office Hours
Office Number: 815-589-3542
Business Manager
Monday 9:00 am - 5:00 pm
Tuesday, Wednesday and Thursday: 9:00 am - 4:00 pm
Friday: Off
Secretary
Tuesday and Wednesday: 9:00 am - 3:00 pm
Friday: 9:00 am - Noon
Coordinator of Religious Education
Leave a message with the Parish Office
Upcoming Events 2023
(IC)-Immaculate Conception, Fulton (SP)-St Patrick, Albany
2023
First Friday
June 2 (Fri) - Mass: 8:00 am at IC, Fulton
June 2 (Fri) - Adoration & Confessions: 8:30 am at IC, Fulton
June 3 (Sat) - Chaplet of Divine Mercy: 4:10 pm at IC, Fulton
The Most Holy Trinity
June 4 (Sun) - Rosary: 9:30 am at IC, Fulton
June 4 (Sun) - Cemetery Sunday: 11:30 am at Calvary Hill
June 5 (Mon) - Rosary: 3:00 pm at IC Hall, Fulton
June 6 (Tue) - Adoration & Confessions: 4:30 pm at IC, Fulton
June 6 (Tue) - No Rosary
June 6 (Tue) - Mass: 5:30 pm at IC, Fulton
June 7 (Wed) - St. Vincent de Paul Meeting: 3:00 pm at IC Hall
June 8 (Thu) - Knights of Columbus Meeting: 6:30 pm at SP, Albany
June 10 (Sat) - Chaplet of Divine Mercy: 4:10 pm at IC, Fulton
The Most Holy Body and Blood of Christ
June 11 (Sun) - Adoration of Jesus: 7:00 am at SP, Albany
June 11 (Sun) - Rosary: 9:30 am at IC, Fulton
June 11 (Sun) - 15 minute Adoration after Mass
June 11 (Sun) - Farewell Party for Fr. Matthew Camaioni @ IC Hall
June 12 (Mon) - SCRIP Orders Due: 9:00 am at IC Hall, Fulton
June 12 (Mon) - Rosary: 3:00 pm at IC Hall, Fulton
June 14 (Wed) - Fr. Matthew departs after Mass
June 15 (Thu) - Fr. Timothy Barr celebrates 1st Mass at IC & SP
June 15 (Thu) - Mass: 8:00 am at IC, Fulton
June 15 (Thu) - Adoration & Confessions: 4:30 pm at SP, Albany
June 15 (Thu) - Mass: 5:30 pm at SP, Albany
The Most Sacred Heart of Jesus
June 16 (Fri) - Mass: 8:00 am at IC, Fulton
June 17 (Sat) - No 4:30 pm Mass at IC, Fulton Today
June 17 (Sat) - Outdoor Vigil Mass (weather permitting): 4:30 pm at SP, Albany
June 17 (Sat) - Picnic Style Dinner: 5:30 pm at SP, Albany
June 17 (Sat) - Mette Family Catholic Band Performance: 6:00 pm at SP, Albany
Father's Day
June 18 (Sun) - Rosary: 9:30 am at IC, Fulton
June 19 (Mon) - Parish Office Closed
June 19 (Mon) - No Rosary
June 20 (Tue) - Pilgrimage Payment to LaCrosse is due in the office
June 20 (Tue) - No Deanery Meeting
June 20 (Tue) - Adoration & Confession: 4:30 pm at IC, Fulton
June 20 (Tue) - Rosary: 5:00 pm at IC, Fulton
June 20 (Tue) - Mass: 5:30 pm at IC, Fulton
June 21 (Wed) - St Vincent de Paul Meeting: 3:00 pm at IC Hall, Fulton
The Nativity of St. John the Baptist
June 24 (Sat) - Wedding: 2:00 pm at IC, Fulton
June 24 (Sat) - Mette Family Catholic Band Performance: 6:00 pm at SP, Albany
June 25 (Sun) - Rosary: 9:30 am at IC, Fulton
June 26 (Mon) - Rosary: 3:00 pm at IC Hall, Fulton
June 26 (Mon) - St. Vincent de Paul Fundraiser: 5:00 - 8:00 pm at Pizza Ranch, Clinton, IA
June 27 (Tue) - Rosary: 5:30 pm at IC, Fulton
STAY CONNECTED WITH OUR PARISHES
Don't have a smartphone? Text ICSP to 55321 & reply YES to the follow-up text to join our EVANGELUS message list. Choose email or text. NOT A TECH PERSON? Call the office and we will sign you up with your permission.

SMARTPHONES... Text APP to 88202 to get a direct download link for My Parish App. Get messages, find prayers & Mass, audio Bible (Gospel of Mark) & faith explanations / counsel.
Relevant Radio KXJX 92.5FM
Listen to our local show "A Catholic Perspective" every Wednesday at 7-7:30pm
Divine Mercy and Rosary Monday's / (Ongoing Ministries)
SEEK AND FIND AT FORMED
Seek and draw near God.
Learn WHY Catholicism is true and makes sense.

Seek and feed your faith with "FORMED" for FREE.
1) Enter 61252 in the blank.
2) Select our parishes.
3) Enter your name and email.
YOU'RE DONE! ENJOY!
DIOCESE INFORMATION
Click to get the latest news and information.
Bishop David J. Malloy, D.D.

MISSION STATEMENT OF IMMACULATE CONCEPTION AND ST. PATRICK CHURCHES
---
To become Disciples of Jesus, nourished by the Sacraments and supporting each other in Faith,
as we bring Him to our Community and the World in Witness, Service, and Love.
Society of St. Vincent de Paul (SVDP) / (On Going Ministries)
Immaculate Conception Church (IC)
Daily Reading
Weekly reading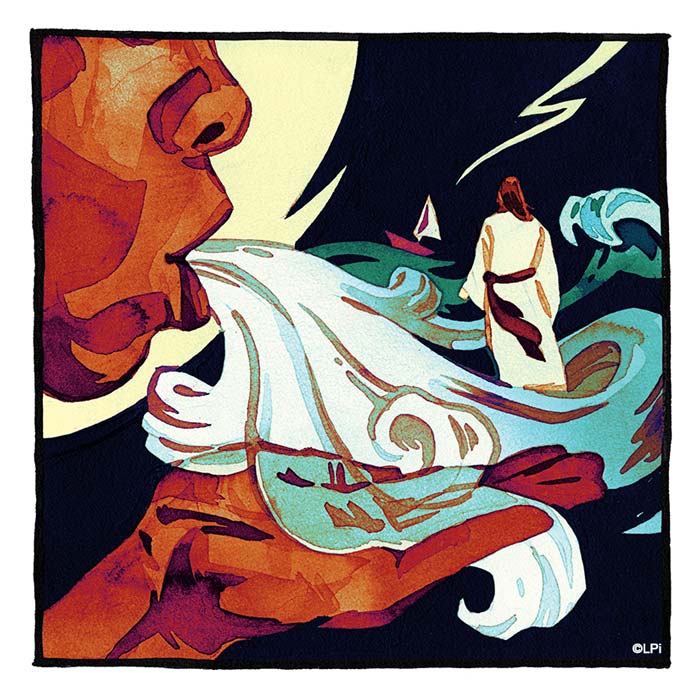 Weekly reading
Readings for the week of June 4, 2023
© Liturgical Publications Inc